nightshades - 'It's Not Weird' - (an EP)
May 19th, 2023
Conceived initially as a fun way to burn off steam after 2020's tour cancellations, 'It's Not Weird' is the prologue to Kelowna's humble-yet-still-super group of combined talents now known as 'nightshades'. Andrew Judah, N. Sherman, Caleb McAlpine (Common Fires), and DL Ranney (Gary Saturday, Josh + Bex, Party Texture)—all prolific songwriters and musicians in their own projects—coalesce to write songs where everybody takes the lead vocal at different times, and nobody ever can tell who is playing what instrument.
Everybody does everything, and nobody is worried about it. 'Its Not Weird' acts as a harbinger and pilot episode to future collaboration, and invites the listener to determine for themselves if the music is, indeed, weird or not. Four songwriters, four distinct new songs, genre-melting psychedelic pop and summery post-punk rock n' roll—is it weird? It's not weird.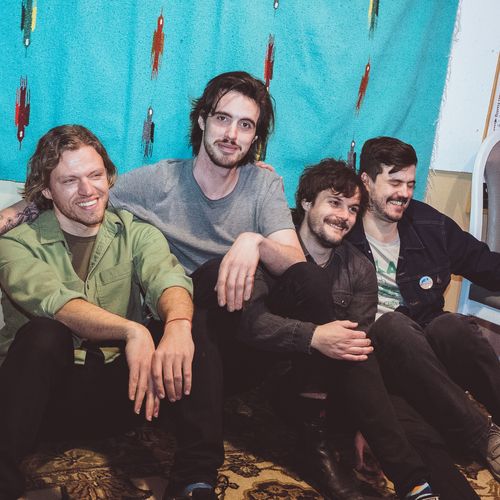 nightshades (the band)
BC's modest, yet-still-"super group"
Four musicians--Andrew Judah, Caleb McAlpine (Common Fires), N. Sherman, and DL Ranney (Josh + Bex, Party Texture)--have literally "banded" together to create strange and beautiful music. An equally scattered and unified cocktail of influences, experiences, and talents, nightshades is accessible, yet complex; brimming with psychedelic flourish, but grounded by hooks and pop sensibility.
nightshades' debut EP, 'It's Not Weird', was released on May 19th, 2023--beginning a new chapter of calculatedly weird original music for the moody introspective night drive home, for the drunken kitchen dance party, and for the lazy Bluetooth-speaker afternoon on the beach. 
It's not weird.